1946 Creation of the firm by Mr Philippe MARTIN.
1972 Mr Philippe MARTIN joins forces with Mr Michel ANDRE
In 1974Mr. Philippe Martin takes over an individual activity and Mr. Michel André takes over the management of the firm.
In 1983Mr. Michel André joins forces with his brother, Mr. Jean-Claude André.
Then in 1990, the firm's name was changed to "Cabinet de Comptabilité et de Gestion André & Associés". 
The firm evolves and continues its strong growth from year to year in order to meet the needs of our clients in an ever-changing environment. 
Created at the end of 2017, André the group positions itself as the leading partner for its customers. We offer the widest possible range of skills at the service of our clients. Our objective is simple! To simplify the life of entrepreneurs by offering them all the professional, personal and wealth management services they need, all through a single contact, their accountant.
André le Groupe is the result of 73 years of development ! 
We are in Burgundy-Franche Comté and Paris Region.
We have developed a certain number of sectoral offers and brands which have naturally emerged following specific requests from our customers.
A dashboard, a search for subsidies, foresight, recruitment assistance, a stock valuation method, business statistics, comparative databases..... exclusive tools that differentiate us from the competition and provide real added value for our customers.
Finally, the digitalisation of our businesses is attractive to our customers. We work smartly and constantly invest in modern solutions in order to be technologically up-to-date.
In addition, we advise you in your evolution towards new management technologies and in the optimisation of your various processes.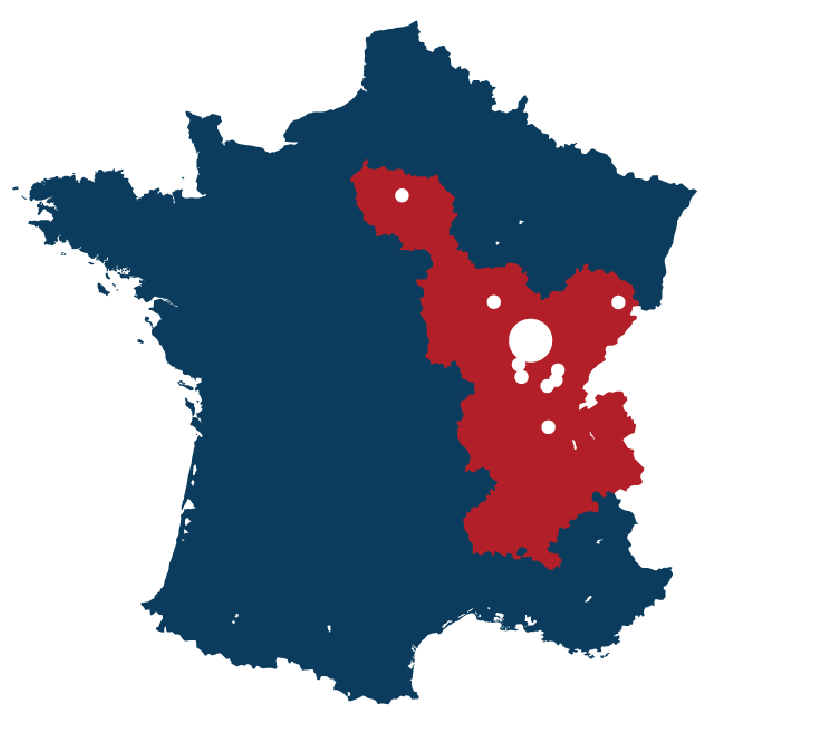 « BY GOING BEYOND THE PURELY ACCOUNTING POINT OF VIEW, ANDRÉ LE GROUPE IS COMMITTED TO BUSINESS LEADERS AND PROVIDES THEM WITH A RANGE OF SERVICES TO MEET THEIR PROFESSIONAL & PERSONAL CHALLENGES »
Chartered Accountants - Auditors